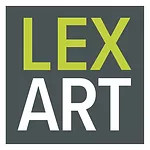 SUBMISSION GUIDELINES
State of Clay 2023
Registration is now closed.
the State of Clay Ceramic Exhibition 12th Biennial May 13- June 11, 2023
Submission Late Deadline: January 18, 2023
130 Waltham St.
Molly Harding Nye Gallery
Lexington MA 02421
www.stateofclay.com
Show Theme. The State of Clay is a juried show open to original, innovative ceramic work by current and former residents of Massachusetts or those with close ties to Massachusetts. The aim of the show is to broaden public awareness of contemporary ceramic art and to provide a venue for Massachusetts' clay artists. The show is hosted by the Ceramics Guild. There will be a juror talk at the Artist Reception plus a number of juror awards including $500 for Best of Show. Visitors will be encouraged to vote for  the People's Choice Award.
Submission Deadline. January 14, 2023 5:00 EST pm. Late deadline January 18 at 5:00 pm EST with extra fee.
Artwork Delivery. Shipped work due before May 5. Hand delivered work due May 8 & 9.
Juror. The juror is Liz Quackenbush from Seattle Washington. Liz is a professor Emeritus at Pennsylvania State University, School of Visual Arts.
Commission & Sales. All work must be offered for sale and have a retail price. Artists receive 60% of the retail price, LexArt retains 40%.
Entry Fees. is $35 for January 14 deadline, $45 for late deadline January 18. Discounted rate for LexArt members.
Submission Limit. 3 entries max. by digital submission, with 1 main and 2 detail images permitted per entry. An image set is considered one entry.
Size Limits, Display
There is a six-foot limit on the horizontal dimension of a piece. Only a few large works can be included in the exhibit.
All 2D work must be securely wired and properly ready to hang.
Eligibility
The State of Clay is open to artists over age 18 who have current or former ties with Massachusetts.
Work must not have been previously displayed in a State of Clay exhibit nor in a previous LexArt exhibit.
Ceramic must be the dominant material, though not the exclusive material.
Work must have been completed in the last three years, 2020-2022.
Conditions for Acceptance
Accepted artists must sign a consignment agreement with LexArt prior to delivery of artwork.
Accepted artwork must be the actual artwork that matches the submitted images. No substitutions.
Artists are responsible for shipping & insurance to and from LexArt.
Artists must ship work in reusable, sturdy boxes, avoiding loose peanuts.
Artists must include a prepaid return shipping label. Fedex or UPS only. No USPO stamps or checks. Labels will be returned to you if unused.
Art damaged in transit is the responsibility of the artist and shipper.
Wall pieces must be securely wired and properly prepared for hanging.
Work exceeding 35 lbs.  must be installed by the artist or by special arrangements with the gallery.
LexArt reserves the right not to display work that is unstable, arrives late or damaged, differs from the accepted digital image, or lacks professional craftsmanship.
Image Uploads. Please note. This is best done from a desktop or laptop computer. You may encounter difficulties with image upload from a cell phone. It is best to put the images that you plan to upload in the same folder, naming each file according to the directions.  Each time you click the upload button the images that you select will replace the previous images.
Size. Images should be sized to between 1200 and 2000 pixels on each dimension (height and    width). Tip:  If you have a favorite photo editing software, you will probably want to use that for checking and resizing.  If the only thing you want to do is resize, then you can use ResizePixel.  (see next page for instructions).  Other photo editors that can resize and offer other editing capabilities include iCloud Photos (for Apple products) and Pixlr for Android or Windows-based devices.
File Types.  .JPG, JPEG, or .PNG
Number of Images.  You may submit up to three (3) images per work.
Filenames. Please name the files of your images using your name; an abbreviated title of the piece, and the image number (1, 2, or 3) in sequence, with 1 as the main picture you want displayed and the others being detail shots.  So, for example, if artist Sally Dali is submitting two pieces (named "Summer Reflections" and "Winter Thoughts", each of which has two images, the file names would be:
               Dali-S-Summer-1.jpg (Main picture, piece 1)
               Dali-S-Summer-2.jpg (Detail, piece 1)
               Dali-S-Winter-1.jpg (Main picture, piece 2)
               Dali-S-Winter-2.jpg (Detail, piece 2)
Image Quality.  Please make sure that your images are done with professional quality. They do not need to be high-resolution (above 1 MB file size) but should be more than just "thumbnail" size (generally less than 100 kb file size). These images will be used for marketing, social media, and on websites.  If you do have higher-resolution versions, be sure to retain them.  We may request a few artists for high-res versions that can be used for print ads.
Consignment and Sale.
All works must be offered for sale.
Accepted artists must execute a consignment agreement with LexArt prior to delivery of their work for display.
On sales, the exhibiting artist will receive 60% of the selling price.
QUESTIONS? Contact Chase Jones exhibits@LexArt.org; 781-862-9696.
APPENDIX
How to Resize Photos Using ResizePixel
Before you start, be sure you can find the image file on your device.  You will need that in Step 4
Open a browser window and go to https://www.resizepixel.com/
Click on the green button UPLOAD IMAGE.
This will open your device file manager.  Navigate to your image and select it.
This will open a window giving you a preview of your image.  You will see boxes showing you the width and height of your image in pixels.  Be sure the "Fixed aspect ratio" box is checked.  If both dimensions are between 1200 and 2000 pixels, you can stop here and just submit.
If you need to adjust, then choose the longer dimension (either width or height) and set the size to no more than 2000 pixels.
Click the blue RESIZE button.  Check to make sure that both dimensions are now between 1200 and 2000 pixels.  If not, you'll have to crop the image, using the Crop tool in the app.  Once both dimensions are OK, then click the green GO TO DOWNLOAD button.
This will open another window that previews the new image.  Click the green DOWNLOAD IMAGE button.
Save the resized image to your device.  If you have not already done so, this is a good time to rename your image according to our file-naming instructions under image uploads above.